The Sausage with a Smile
A tasty treat (not only) for children. Reinert Bärchen is one of the most beloved children's sausage brands in Germany. A real classical showstopper!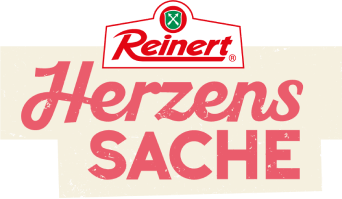 Because it absolutely matters where it comes from
Raised 100% antibiotic-free, with concern for the welfare of our animals, and regionally produced: the new generation of sausage from Reinert HerzensSACHE in NRW and Lower Saxony!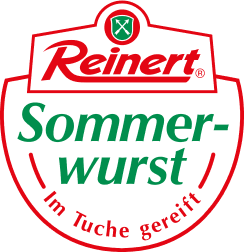 The Westphalian Original
Made according to Hans Reinert's original 1969 recipe. The special flavor comes from maturation in a cotton cloth!
The fresh and modern kitchen
Whether hot or cold: fine gourmet smoked ham cut into convenient cubes, good for a variety of uses. Or just for snacking!
Sausage meets Cheese
German craftsmanship meets French indulgence - and the dignified taste of connoisseurs. Ham or salami plus cheese. Twice as good!